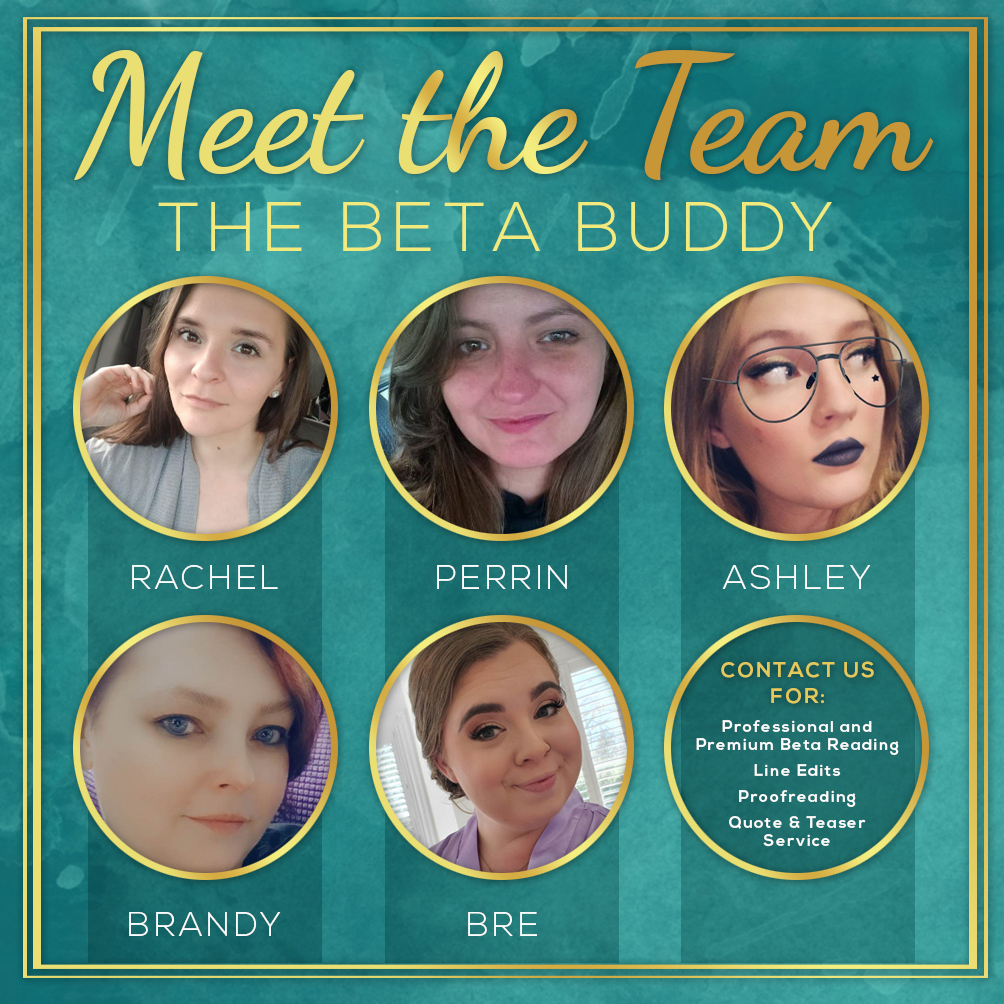 WE'RE SO EXCITED TO INTRODUCE ALL OF YOU TO OUR BETA TEAM, AND WE'RE GIVING YOU A CHANCE TO WIN FREE SERVICES!
Many of our authors have already worked with our fantastic beta readers, but we wanted to officially introduce all of you to the whole* team!
☆ So, you ready to WIN?
Visit the link at the bottom of this post, then fill out the form with something you learned about our beta readers, and you're entered into our giveaway!
Bonus entry if you tell us how many of our readers are melted by a "good girl" lol
The Prizes:
— One author will receive their choice of a FREE Professional Beta Read or Proofread, up to 50k (or a discount if over 50k)
— Two authors will receive a FREE Quote & Teaser Service Add-On
☛ Click here to meet the team, then come back here and get your entries!
https://theauthorbuddy.com/about-us/meet-our-professional-beta-reading-team/
GIVEAWAY ENDS 5/22/23 11:59AM EDT, WINNERS WILL BE DRAWN AT NOON
* Well, the whole beta team as of now…but we have more beta readers in training, too, so keep an eye out for more introductions coming soon!
---
This Giveaway had ended.
☆ Congratulations to Our Winners! ☆
Our three winners have been drawn and emailed! Congratulations H.M Shander, Kate Davidson, and Dana Gallie!
Thank y'all so much for entering our Meet the Team Giveaway! We had a blast reading your answers!
We hope everyone enjoyed meeting the team!